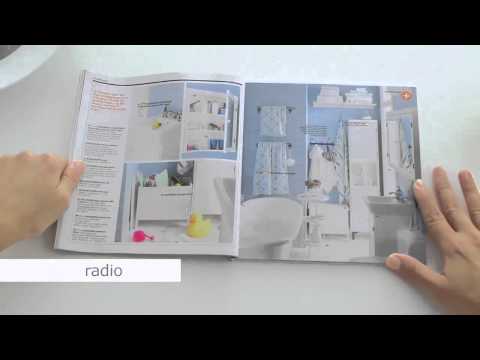 IKEA Bookbook Campaign
Agency
Bartle Bogle Hegarty
Country
Singapore & Malaysia
Description
The IKEA catalogue; a cornerstone of its business. Millions of copies are distributed to homes annually, but fewer people remember receiving it. The printed catalogue was irrelevant in a digital world.
To rekindle a nostalgic love for the book, we created a video that contrasted the catalogue against technology. Our mission: hijack the biggest 2014 tech event – the iPhone6 launch.
The video garnered 12.7 million views globally. Despite 50% budget decrease from 2013, we saw significant sales increase. We achieved 8% lift in same store sales YOY in Singapore & 13% increase in Malaysia.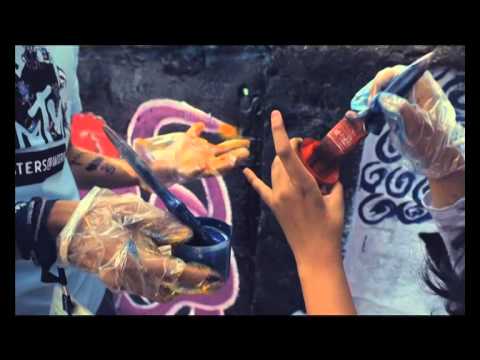 MTV The Junkyard Project
Description
Youth of the nation has realized the power of being one.
They believe in action rather than being dependent and writing petitions.
Rather than taking their outrage on social media they are coming together to clean up their own mess.
Irritated with the constant question – "Why is India so filthy? They have come together to clean up all the dirt, by being a part of MTV The Junkyard Project - an initiative by MTV to support the 'Swachh Bharat Abhiyaan' – The Clean India Campaign.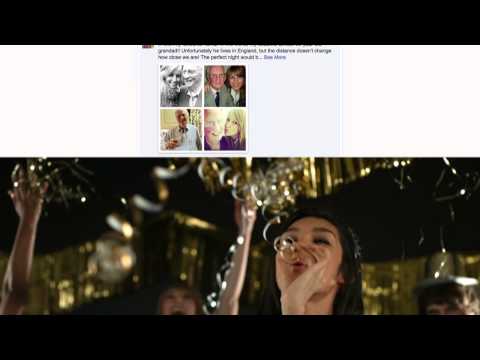 The Priceless Engine - New Year's Eve Campaign
Agency
Digital Arts Network Singapore
Description
MasterCard launched 'The Priceless Engine': an innovative marketing platform that provides deep insights to break through the clutter and deliver the right offers and messages to the right people at the right time.
The Priceless Engine was used to power MasterCard's NYE campaign, featuring featuring Hugh Jackman. His involvement created an emotional spark with consumers and allowed MasterCard to mine valuable insights by encouraging them to share who they would want to spend their New Year's Eve with and why.
This campaign resulted in never-seen-before business results for MasterCard and its partners, turning social-media into an actual business-generating channel.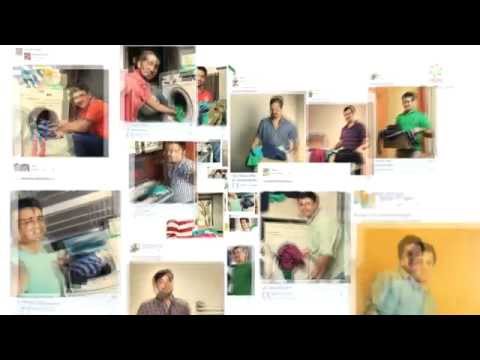 Ariel -Share The Load
Agency
BBDO India Pvt.Ltd.
Description
Ariel a premium laundry detergent brand in India stands for best in-class cleaning and stain removal. However, in recent past it was losing relevance and preference amongst women.
Research revealed an inequality embedded culturally in every Indian home- 87% men believed laundry is a woman's job.
Ariel decided to challenge this inequality at home for women with '#ShareTheLoad' movement to find deeper relevance while helping shift the mind-set of Indian men.
Ariel created a national conversation with an integrated approach that got over 1.57million men pledging to 'ShareTheLoad', generated free-media worth USD 9.5million, and drove brand relevance and sales.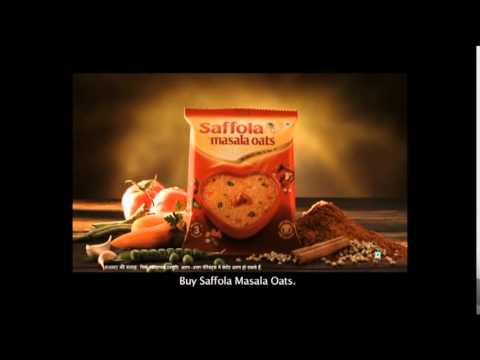 Tukdon Pe Jeena Chhodo (Don't live in bits & pieces)
Agency
McCann Worldgroup India
Client
Saffola Masala Oats
Description
The Challenge: Reclaim brand growth for Saffola Masala Oats in a category gate-crashed by multinational food giants acting as copy cats fighting to poach the oats users in a small oats market. Instead of following their footsteps, Saffola decided to grow the category by attracting a larger segment of weight watchers who lived with a sense of deprivation-Piecemeal living due to guilt ridden snacking slip ups in everyday life . The idea: TO STOP LIVING PIECEMEAL, BE GUILT FREE- Colloquially expressed as TUKDON PE JEENA CHHODO. Results- Saffola Masala oats market share skyrocketed & left behind all other food giants.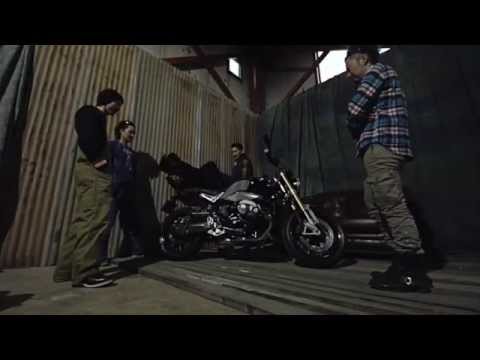 BMW R nineT Custom Project
Description
A branded experience that takes enthusiasts into the beating heart of bike customisation: in the workshop with the builder. Four renowned builders, each with his distinct style, guide fans through every stage of the build. Via an online journal, they envision the ultimate bike, imagine the materials to be used, and new pieces to craft. Photo, video and journal entries let enthusiasts see how their bikes are assembled. In five months, we turn viewers into fans; fans who would finally join the builders in the finale – unveiling the bikes at a ski resort with thousands of BMW fans.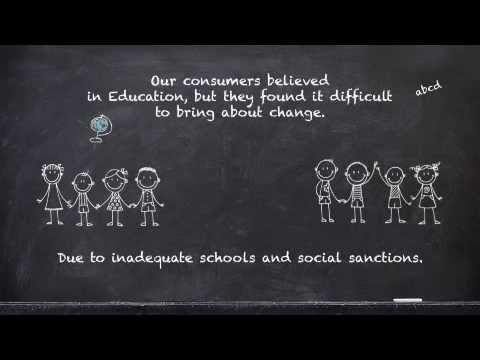 Change Made Easy
Agency
BBH Communications Country
Description
For two years, Nihar Shanti Amla, an affordable hair oil, has partnered NGO, CRY by contributing 2% of sales towards the education of rural children. Our rural consumers also believed in education, but they could do little about it due to inadequate schools and social sanctions. So we positioned Nihar as the 'Easiest way to bring about Change'. In addition to our partnership with CRY , we created an English Education Module on the mobile so that rural children could easily access basic English lessons.
This initiative received over 2 lakh unique callers and the brand's market share rose by 5%.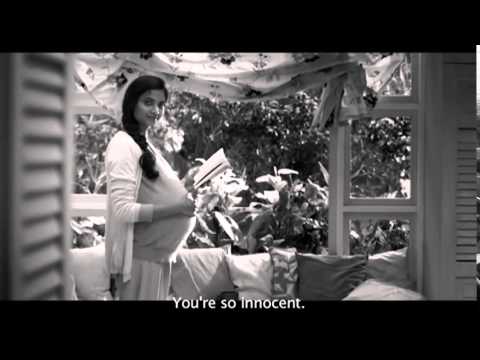 Saffolalife World Heart Day - Protect Her Heart
Agency
McCann Worldgroup India
Description
The common perception in India is that men are at higher risk of a heart disorder. But heart disease is the No.1 killer of women in India. 3 out of 5 women above the age of 35 are at a risk of a cardiovascular disorder. Saffola, a leading cooking oil brand that has championed heart health consciousness since over three decades decided to draw attention towards this issue on World Heart Day 2014. The #Protectherheart campaign was designed to sensitize people, especially men to protect the heart of the one who had always cared for them selflessly, the women in their family. The result: A movement that saw more than 135000 free cholesterol tests, participation of over 140 corporates to support the cause, significant buzz across social media and 1.5 mn $ worth of earned media.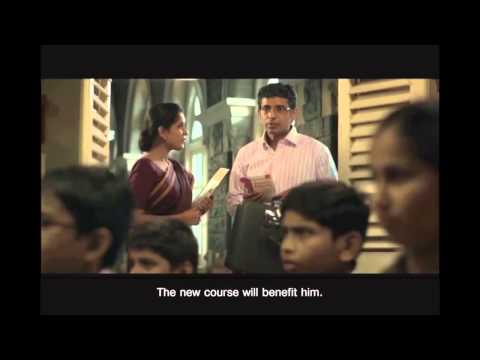 Birla Sun Life Insurance - Khud Ko Kar Buland (be your own strength)
Agency
Taproot Dentsu India
Client
Birla Sun Life Insurance
Description
Changing destiny is not an easy task, asking a society like India that is born into a belief of destiny to take control and change it is even harder. This longstanding belief has kept Life Insurance at a mere 4% penetration despite 20+ players spending a decade reaching out. For Birla Sun Life Insurance to gain a real and valid voice amongst consumers destiny needed to give way to action. The brand inspired consumers to take the first step in protecting themselves and their loved ones. Results broke records – consideration increased by 9 points and spontaneous awareness hit 50%.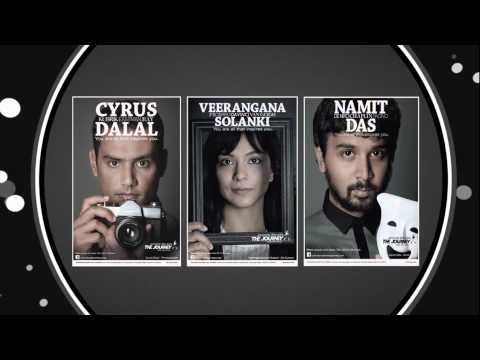 Johnnie Walker – THE JOURNEY
Agency
BBH Communications India
Description
Johnnie Walker had become a fading icon in India and was called 'the dad's drink'. The brand needed to be restaged for a new generation of whiskey drinkers. The solution emerged from Keep Walking, the brand's mantra on 'Personal Progress'. Today, Personal Progress has become increasingly social. People were talking, meeting and sharing
to improve themselves. We called this Progress Through Sharing. This led to 'THE JOURNEY', a multimedia 'social experience' where young Indians could seek inspiration. In 2 years, the brand engaged 8.7 million people, earned PR worth Rs.55 crore and improved 'Brand I love' scores by 6%.